We know the stress involved with having a vacant property. We're a group of experienced homebuyers looking for houses in your area. ANY size, location, condition, and price. We are ready to make you a cash offer and close quickly!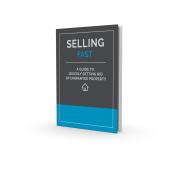 Sell Your Vacant Property Now!
Complete this short form and receive a fair market offer on your property PLUS get immediate access to my brand new FREE report, "SELLING FAST: A Guide To Quickly Getting Rid of Unwanted Property."
We are a Residential Redevelopment company who buys and sells houses in your area every day. We hate to see vacant homes sitting idle. We can take your property off your hands and find a buyer who will love it. Let us help.